JetStamp 990 Handheld Coder
Jetstamp 990 handheld coder for porous and nonporous surfaces. Rechargeable battery and/or permanent power.
The JetStamp 990 handheld coder is a quality marking and coding solution for a small volume of products. With highly customizable text options, the JetStamp 990 handheld coder can print single or two-line prints with up to 20 characters per line. The 990 model prints on nonabsorbent and absorbent surfaces. Coder prints on uneven surfaces, such as curved metal, or plastics, they will even print on glass. Common uses are for part numbers, batch, and best before dates. Made in Germany by Reiner.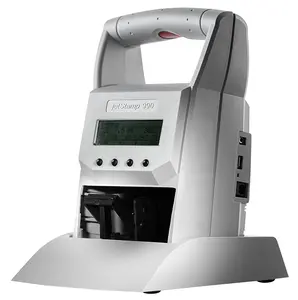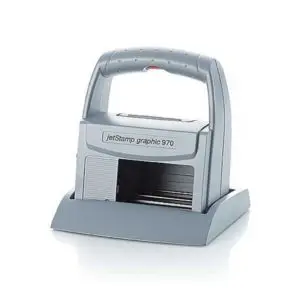 JetStamp Graphic 970 Coder
The JetStamp graphic 970 coder provides one of the largest print areas of any handheld inkjet printers. This printer perfect for multiple tasks. Starts from printing letters, numbers, dates and times, to printing graphics and barcodes. The jetStamp graphic 970 coder is one of the most advanced marking and coding tools available on the market. Taking advantage of Reiner's MP ink, the jetStamp graphic 970 coder can even print graphics and barcodes on porous and nonporous, and uneven surfaces. Made in Germany by Reiner.
JetStamp 1025 Coder of Reiner is the most flexible and multifunctional handheld printer on the market. JetStamp 1025 Coder can print on absorbent and nonabsorbent surfaces. 1025 Coder prints 1D and 2D barcodes, graphics, logos, and alphanumeric. With the click of a button, all in half a second. This Coder is perfect for supply chain, logistics, packaging, and production. Traceability has never been easier with this user-friendly cartridge-based handheld coder. Reiner's industry-unique self-traversing printhead. Printing on a variety of sizes and shapes of substrates. Effortless, comes in single and multiline imprints. Coder provides ERP/Database connectivity. German-made 1025 Coder helps to accelerate your production process.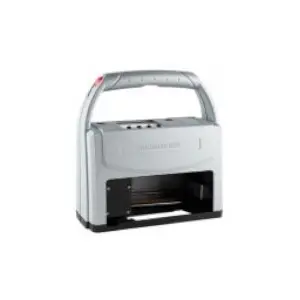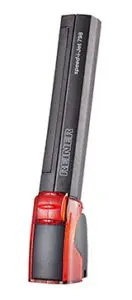 Speed-i-Jet 798 Handheld Coder
Speed-i-Jet 798 Handheld Coder is taking mobile printing to the next level. With just a flick of the wrist. Speed-i-Jet 798 Handheld Coder effortlessly prints up to 40 characters in one line. 798 printing on flat and uneven porous surfaces. Lightweight, pocket-sized design of Reiner. Therefore Speed-i-Jet 798 is the coder on the go. It is always ready to make your mark. Consider it your new magic wand.
Speed-i-Marker 940 Handheld Coder
Speed-i-Marker 940 Handheld Coder of Reiner is one of the most versatile handheld Inkjet printers. Coder prints on moving and stationary objects. The Speed-i-Marker 940 adds redundancy to any in-line system. It is also perfect for marking small or test batches. The Speed-i-Marker 940 Handheld Coder prints on porous and non-porous surfaces such as metal and plastic. Ink dries quickly so that the print doesn't smear.