Confectionery Industry Coding Challenges
The confectionery industry coding is challenging. Confectionery manufactures keep consumers interested in purchasing their products by constantly innovating and experimenting. However, this is relates  not only to flavours but also to packaging. The trend towards re-closeable bags or tubs of bite-sized chocolate is there. So it has brought demand for different types of plastic pack. This is in addition to the traditional paper or card outer wrapper of the chocolate bar or box.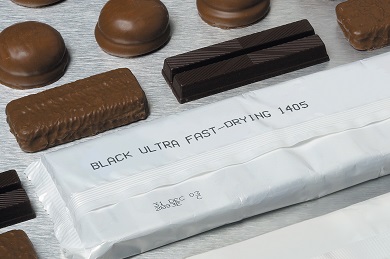 Manufacturers and packers now need to be increasingly flexible. Since they switch production, machinery and staff between lines. In this environment mistakes are expensive both in terms of downtime and wasted product. Coding and marking equipment plays a modest but vital role in this process. Reliability and versatility are crucial.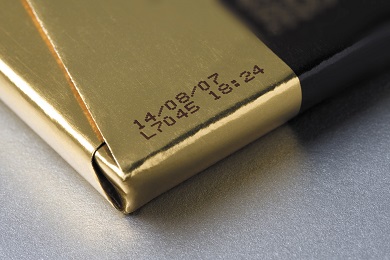 The confectionery industry coding requirements may be simple. They are driven by legislation. Namely a best-before or use by date, batch code or other identifier. Stringent food regulations and the importance of accurate labeling information mean this is something no manufacturer can afford to get wrong. Yet, innovation is driving the industry towards a wide variety of substrates or surfaces to print on. Including heavy paper strips, laminate, coated metal and film.
Code on foil. Code on plastic wrap.
This is highly competitive industry. Therefore manufacturers expect coders to print consistently and clearly on innovative substrates and surfaces.  Industry gurus continue to expect to code onto paper wrappers and plastic containers. Also they print onto tins at varying speeds without the loss of print integrity.
Coding Products of Canada distribute and service programmable coders and markers. They are capable of producing high quality prints with a fast drying ink or laser beam. For instance, some of our products such as the Continuous Inkjet Printers are portable enough. So it allow manufactures the flexibility to move the machines between production lines.
Linx Continuous Inkjet Printers (CIJ). Printers provide non-contact, high speed coding capabilities. Easy to use interfaces for quick, error-free code changes.
Linx Laser Coders. Fast, non-contact solution with permanent, high quality batch coding of confectionery packaging on a wide range of materials.
Large Character Printers. A cost- effective alternative to labels and pre-printed boxes, ideal for secondary packaging.
Food Grade Ink: http://www.hc-sc.gc.ca/fn-an/securit/packag-emball/index-eng.php
Food Grade Mark: http://www.hc-sc.gc.ca/fn-an/securit/packag-emball/index-eng.php
Please feel free to call on us to schedule a demonstration or to make coding on samples of your product.
For more details please call us at +1 (866) 427-5701 or e-mail us at sales@codingcanada.com.
We invite you to subscribe to our blog to stay informed about the latest developments in product coding & marking.